In the past few years, the San Clemente housing market has seen an unprecedented increase in home prices, spurring a seller's market. But is that sustainable long-term heading into 2023? Since 2020, more people working from home and wanting more space combined with a low housing supply ignited a boom in home prices.
Over time, markets will experience increases and decreases in home values, but overall prices continue to rise, especially in Southern California.
With exceptional weather, access to the beach, mountains, and all sorts of entertainment, San Clemente will always be a highly desirable place to live. And this is true regardless of fluctuations that may be happening across the country.
Whether you are looking to buy your first home or contemplating selling your house to upgrade, there are several key factors to look at before you make your decision. Let's dive in and explore why the market has cooled off but is still appreciating moving forward in 2023.
Let's take a look at the U.S. real estate market
Every market has its own pros and cons and is very independent of other markets. Over the past two to three years, an increase in demand paired with a low supply of homes available created a very healthy seller's market.
You may have watched as each quarter, prices of homes continued to go up. But in 2022, we have begun to see a tapering off of the unusually hot market where every home went significantly higher than the asking price.
There was bound to be a correction as record appreciation rates realistically are not maintainable. As a whole, the United States is seeing some markets cool off significantly and others, such as in Orange County, only slightly.
For those looking to buy a home in San Clemente, prices of homes are predicted to decrease a little in 2023, though it will still be a seller's market, just less so than in the past couple of years. With a low supply still an issue, homes will continue to experience appreciation, and owning a home in San Clemente is a sound decision.
Location truly matters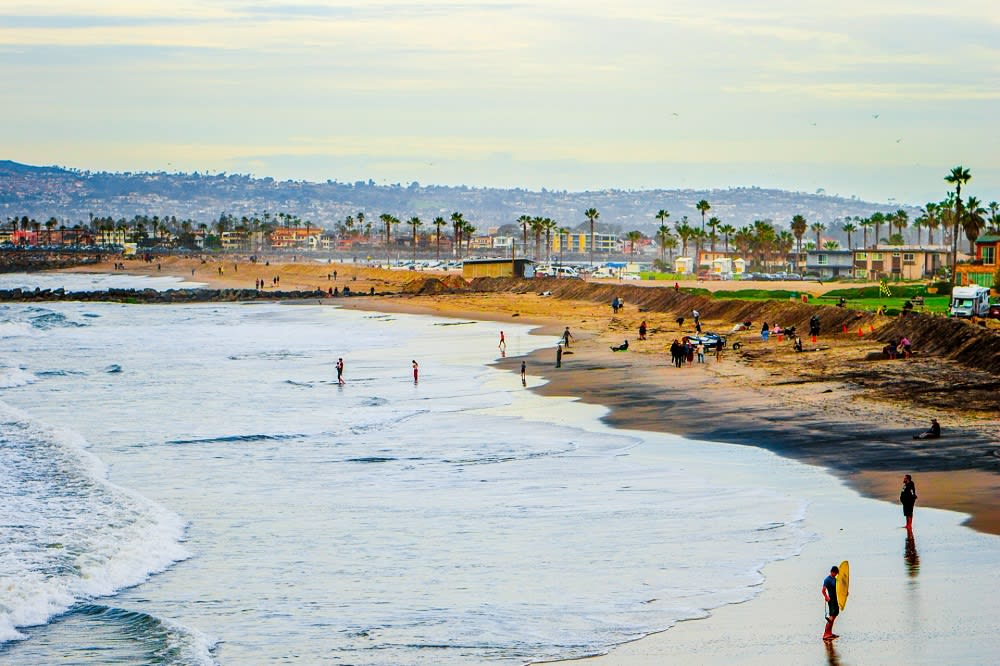 You have likely heard countless times that it is all about the location when buying a home. And for a good reason, as you can make changes and remodel a home, but you can't change a house's location if it is in an undesirable area.
Fortunately, a home in San Clemente is highly coveted due to the area's upscale neighborhoods, proximity to stunning beaches, and stellar weather year-round. Living in San Clemente is a paradise for any outdoor lover who enjoys playing golf, tennis, surfing, hiking, and cycling. Plus, residents of San Clemente can easily reach San Diego, other parts of Orange County, and Los Angeles, all within an hour.
Even with the market slowing down a bit, the San Clemente real estate market will continue to be an in-demand place to live with continued appreciation.
Increasing interest rates
In 2022, interest rates have begun to increase compared to the record low rates seen in 2020 and 2021. With interest rates rising, the cost of obtaining a mortgage also goes up, deterring some people from wanting to buy a home.
The good news for you is with a slight decrease in competition, you are less likely to enter into a bidding war, something that has been commonplace over the past few years. This, in turn, has slowed down the steep rise in home prices, and houses are remaining on the market a little longer.
But the important factor to remember about San Clemente is that although you might not see strong growth in 2023, there will still be positive growth as we shift into the new year. It isn't worth waiting for interest rates to go back down as no one knows when that might happen and by how much. One of the best ways to fight inflation is to purchase a home now and begin accruing appreciation in your home.
Housing supply in San Clemente
As previously mentioned, the supply of homes in the United States is low, and that is the case in San Clemente, too.
Bordering the spectacular Pacific Ocean and nestled between surrounding communities, there isn't ample room to build new homes. Because of this, San Clemente will always have a relatively low supply of homes compared to cities that have land for expansion. This adds to the value of owning a property in Orange County, California.
Will San Clemente home prices continue to rise?
No one has a magic eight ball that can fully predict the future but based on the past year and key indicators, home prices will continue to rise but at a much more conservative rate.
Although not as hot as the previous few years, San Clemente will still see positive growth in home value prices for its many amenities, outstanding weather, and upscale lifestyle.
Is 2023 expected to be a seller's or buyer's market?
In San Clemente and much of Southern California, 2023 will remain a seller's market, but it will look different than in 2021 and 2022.
There will be positive growth in appreciation but at a slower rate than what we have recently witnessed. There are no signs that a buyer's market is coming any time soon, with the market remaining more favorable towards sellers.
Buyers will encounter less competition when making an offer and find they have slightly more favorable negotiating power with a seller. Homes are likely to go for the asking price or a little above, benefitting the seller.
Work with Nelson Coburn to buy and sell San Clemente real estate
If you are ready to buy or sell a home and looking for an experienced
San Clemente real estate
agent to work with, contact Nelson Coburn of
Coburn & Associates
. Coburn & Associates are trusted real estate agents with expertise in Southern California, waiting to assist you in finding your dream home.