As a San Clemente homeowner, you may be looking to cash out and find other living quarters that better meet your present lifestyle needs. You can level up to an office or extra bedroom or trade in for a larger backyard. Or, on the other side of the spectrum, you may want to downsize or relocate to a less expensive market. Before you sell your home, you'll want to consider your expenditures carefully and determine the best ways to maximize your home's ROI (return on investment).
Why boost the ROI of your home?
When preparing a
San Clemente home for sale
, you must create a narrative of a life that's inspirational and aspirational to prospective home buyers. You want them to imagine the luxury and comfort they'll experience living in your home. If prospective buyers become emotionally invested in your home and their future in it, they're more likely to increase their offer.

One way to significantly increase the ROI of your home is through home upgrades. Your home improvements will increase its value whether you're selling it now or years later. Prioritize updates you'll enjoy while still living in your home.


Homeowners often upgrade or improve their homes to enhance their quality of life. But not all home improvement upgrades or renovations will offer a decent financial ROI. For instance, installing a pool in the backyard may cost more money than it adds to the value of your home. On top of this, the San Clemente housing market is very competitive. And, with the high competition level, it's crucial for homeowners to identify the best home resale sweet spots. That way, your San Clemente home will stand out from the crowd and sell quickly.
11 steps to boost your San Clemente home's ROI
Whether you're looking to grow wealth or sell quickly, the proper upgrades and renovation projects will be well worth your investment. Your first step is to make sure you have a professional San Clemente realtor like
Nelson Coburn
on your side. Then you can try these 11 steps to help boost the ROI of your San Clemente home, so it sells quickly and puts you in profit.

1. Keep your home organized and clean
You must keep your home organized and clean to help potential home buyers better envision themselves living in your home. Set a mood for them by:
Bringing out your best china and setting it up on your dining room table

Placing candles and magazines on your coffee table

Keeping your home clutter- and dust-free
When prospective buyers see an untidy living space, it's a huge turnoff. This is why keeping your luxury home in tip-top shape as you're showing it off is essential.

2. Make repairs before replacements
Before spending money on replacing different objects around your home, you may want to think about how much it would cost to repair them. San Clemente homes for sale don't necessarily require the latest electronics, but they do need correctly functioning appliances and systems. Before you remove the flooring, you may want to consider cleaning the carpets.


While you can most definitely spend some money to replace certain items around your home, you may want to invest money in repairing them instead. Your San Clemente real estate agent can walk around your home with you and help you identify different items you can restore to avoid a costly replacement.

3. Make energy-efficient upgrades
Energy-efficient upgrades help create energy savings. They offer:
Less maintenance

Reduced utility bills

Help for the environment
The Department of Energy offers several examples of energy-efficient upgrades. You can:
4. Enhance curb appeal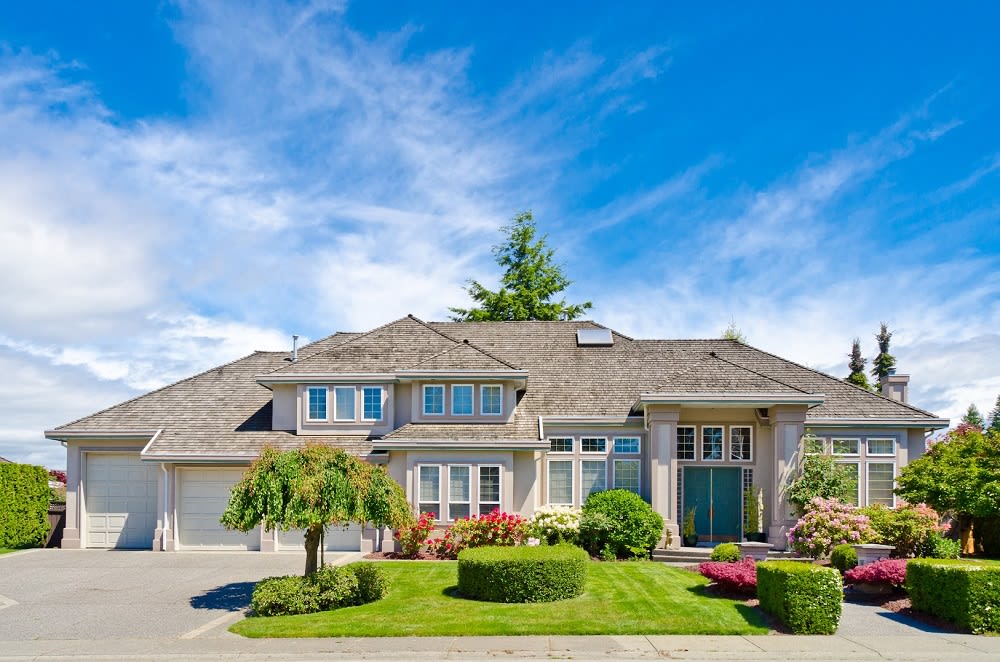 Photo courtesy of Shutterstock
It's essential to make an excellent first impression. Your landscaping is a great way to enhance the look of your home and property. It can be relatively inexpensive and may be as easy as adding in some new shrubs or fresh mulch.


Consider a flagstone walkway. It's a simple way to create functionality and beauty in one small project.


Here's a
tip from HGTV
— see where you have flaws and cracks in your driveway, walkway, or walls; take a photo of all three of these, and convert the image to black and white. Then, as money and time permits, you can start addressing these problems to ensure that you present a structurally fit, welcoming home for your potential buyers.

5. Add a fresh coat of paint
An inexpensive way to attract prospective homebuyers is interior paint. You should be strategic about it, however. For instance, natural, cool colors like oatmeal and pale gray
tend to perform better
than plain old white walls. You may want to steer clear of reds, yellows, and pinks. It's essential to do a little research before making any commitment to a color choice. It could be the difference between making or costing you hundreds, maybe even thousands of dollars, when you're trying to sell your San Clemente home.

6. Update your window treatments
Motorized or smart blinds are increasing in popularity. Certain manufacturers are offering products that you can install on your own. But, these aren't the only way of updating your window treatments.


You can add plantation shutters to replace old, obsolete aluminum blinds. Plantation shutters:
Are longer lasting

Are energy efficient

Have a high buyer appeal
Roller and Roman shades are another option for elegance and come in various fabrics and colors that you can customize to meet your privacy and design needs.

7. Renovate or build a deck
You can increase your home's livable space and make your backyard more appealing and inviting for all your social gatherings. If you have a deck, give it an update or install one using low-cost materials to help increase your home's ROI and beautify your property.

8. Make minor kitchen renovations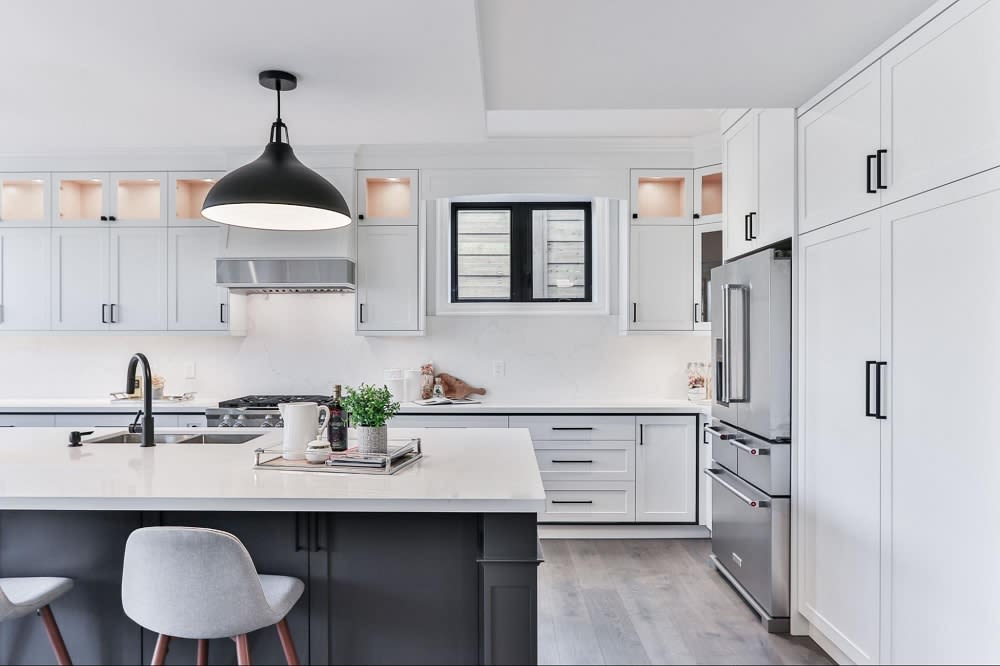 When it comes to kitchen design, each person's taste is different. No matter your kitchen's style, it should be modern and functional. An outdated kitchen can deter prospective buyers. Look out for:
Scuffed worktops

Run-down cabinets

Clashing backsplashes
If spending a lot of money to renovate your kitchen frightens you, just keep in mind that a minor kitchen redesign will do just fine. Plus, it won't cost an arm and a leg. You can start by applying a fresh coat of paint. After that, you'll want to update your old cabinets and cupboards with new wood panels (shaker-style works great), a new door, and new hardware. Be sure to replace old appliances that are energy-efficient. Add in things like:
New laminate countertops

A new low-cost sink and faucet

Flooring that withstands spills, heavy traffic, and other mishaps
9. Make minor bathroom renovations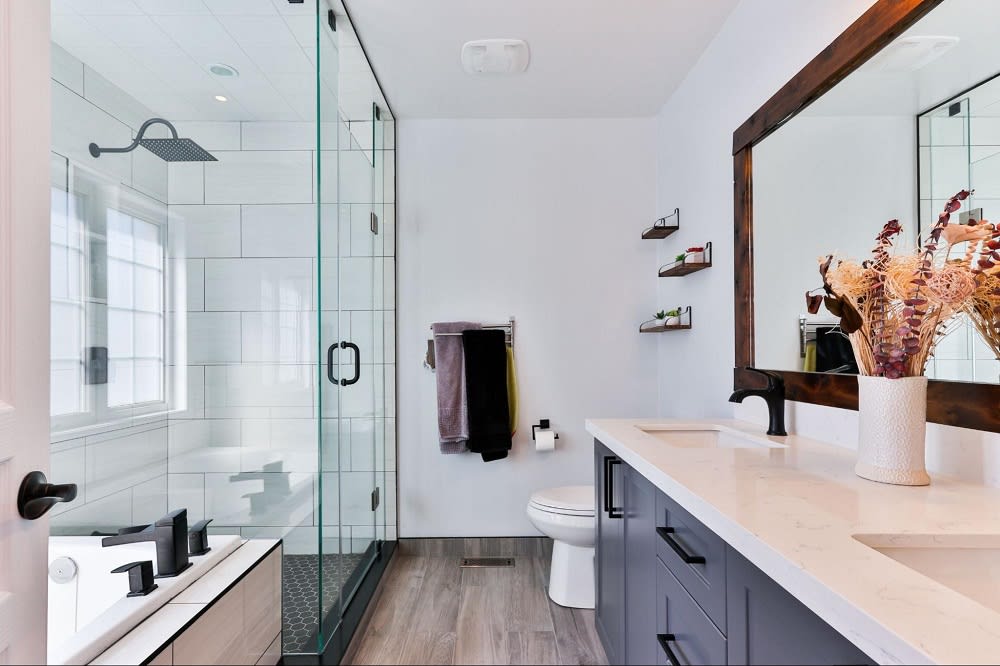 Simple bathroom upgrades just may yield a substantial return. There's no need to spend thousands on a major bathroom redesign since even minor repairs and modifications such as replacing lighting or old wallpaper can help make your bathroom brighter and more appealing without breaking your budget. Instead of frameless glass enclosures and heated flooring, you could consider new ceramic tile and standard fittings.

10. Refinish your hardwood flooring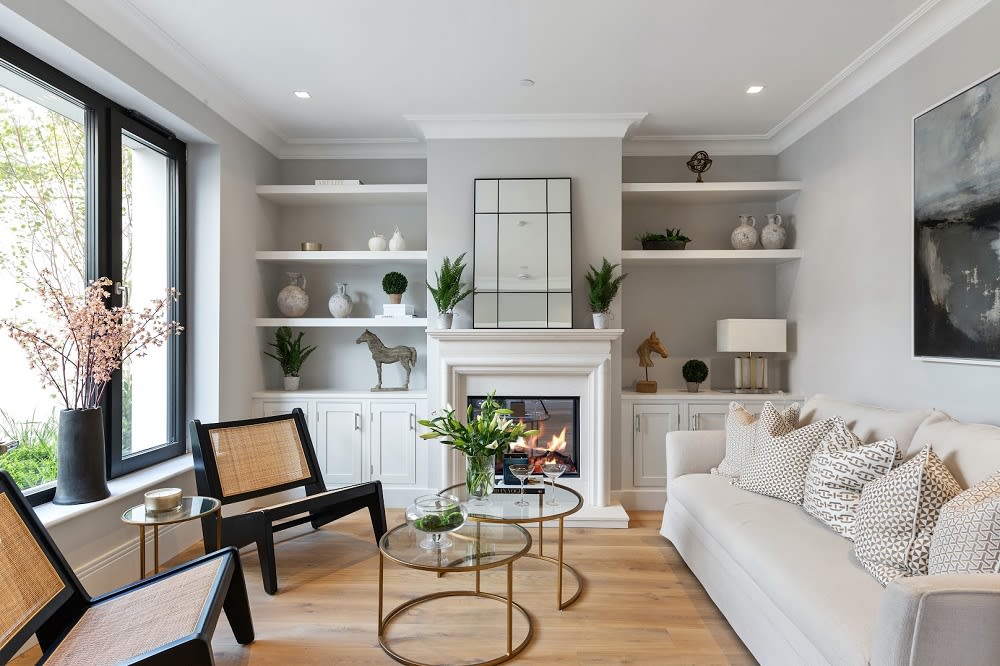 Another outstanding home improvement that offers high ROI potential and can make your luxury San Clemente home feel like new again is refinished hardwood floors. Realtors often suggest this because they think it helps push potential buyers to pay more money. The first impression you make on potential buyers is critical in determining how they perceive your home, and you can have a significant impact by completing this one project.

11. Hire a home staging professional
Photo courtesy of Shutterstock
You may want to consider hiring a professional home stager if you feel your home doesn't have what it takes on its own to impress potential buyers. A home staging professional can help you dress your home up. While you may invest a few hundred dollars for this service, their advice and service will help you sell your home faster, and you'll be happy you made the small investment.


When it comes time to sell your home, you may experience the best ROI and have a competitive edge in the San Clemente housing market by implementing some of these home renovation steps above.
Call in the professionals at Coburn & Associates
When you're in the market to sell your San Clemente home and are looking for ways to boost your home's ROI, turning to a professional realtor can help.
Nelson Coburn
from Coburn & Associates is just a phone call or email away.
Nelson builds lasting and strong relationships with all his clients. Together, you proceed closely through each step of your home-selling journey. Selling your luxury home can be a very stressful process. Nelson's expertise takes the stress out of selling your home.
Contact Nelson today
!

*Header photo courtesy of Shutterstock