If you enjoy the finer things in life, you probably prefer to live in an environment that exudes luxury. You spend most of your free time at home, and the easiest way to make yourself most comfortable is to upgrade and renovate it the way that suits your lifestyle. Not all of these luxury upgrades have a high price tag, but they are meant to make your home feel high-end.


Sometimes knowing where to start is much more challenging than the upgrade process itself, especially if you want to make your home stand out. Whether you are looking for outstanding luxury upgrades to enjoy as a homeowner or as an investment, these four upgrades would be a great addition to your high-end Carlsbad home.
Turn your master bath into a spa
Bathroom remodels are some of the most expensive upgrades out there, and high-end upgrades in luxury homes can be very costly. One of the most popular upgrades for your master bath is to turn it into an in-home spa.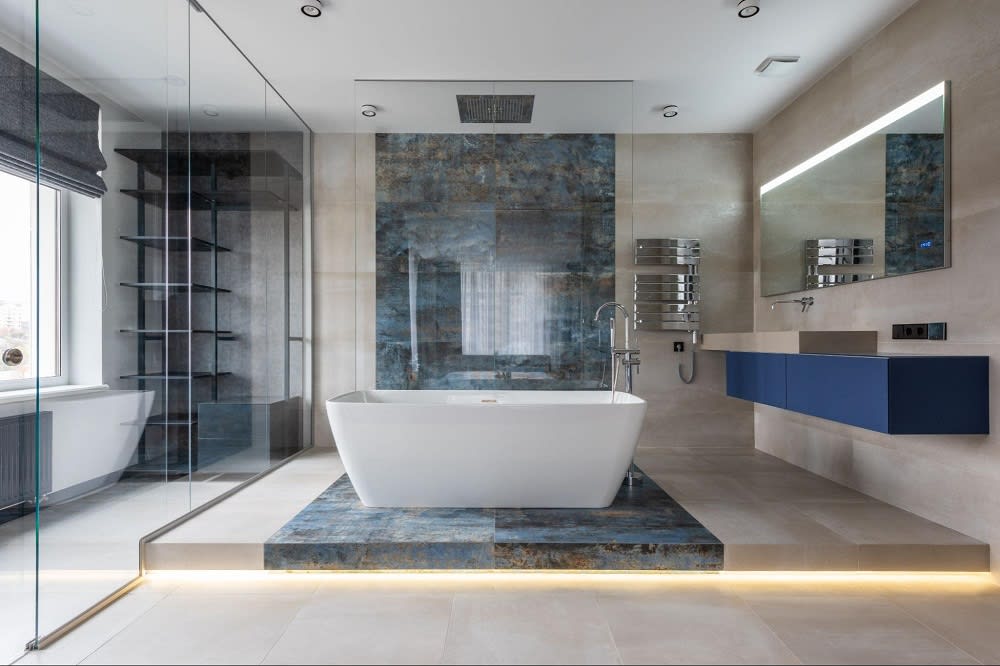 One of the easiest ways to do this is to add a jacuzzi tub to your bathroom. While recent studies have shown that people enjoy luxury showers, there's still a segment of people who will opt for a whirlpool tub. This entirely depends on why you are making the upgrade to your Carlsbad home — is it for potential buyers and to boost home value, or is it for you to enjoy as you continue to live in your home? It's entirely up to you if you'd prefer to have a whirlpool tub or jacuzzi instead of a large shower with a rain showerhead.
Other possible upgrades include:


High-end cabinets and countertops. Don't go for the most expensive stuff unless you plan on reaping the benefits of the upgrades! If you're going to sell your home after the upgrade, it would be best to get a material that looks luxurious but cost-effective.



Install a double sink in the main bathroom instead of one shared sink if you have the space. Double sinks not only make things easier when sharing space with a partner, but it's also something buyers look for when searching for a luxury Carlsbad property when you're ready to sell your home.



Upgrading the lighting in your bathroom to something a little dimmer and more relaxing will make it feel spa-like and luxurious.



Consider buying a machine for heated towels, clothing or robes, and other spa-related items when using the bathroom.
Add a wine cellar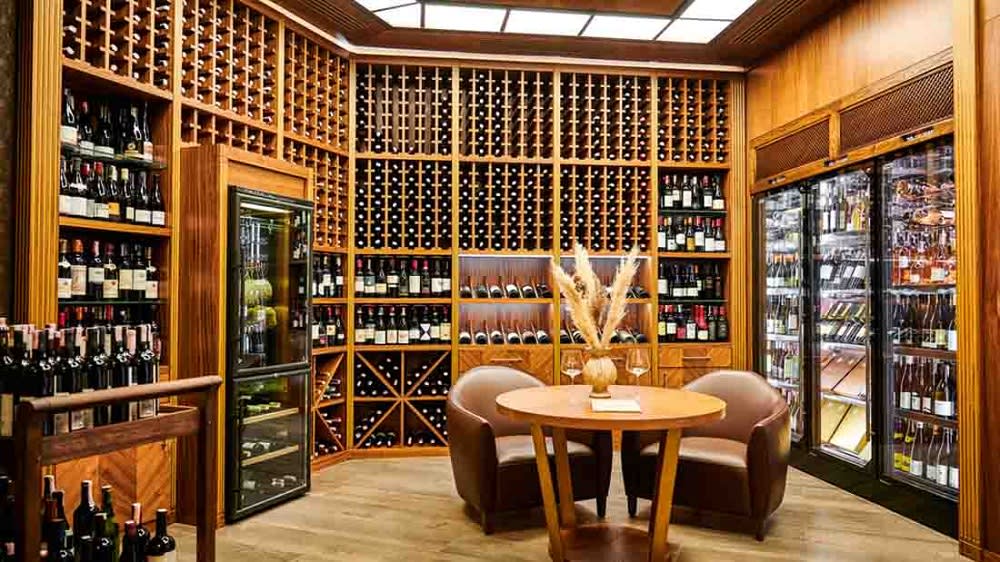 This isn't a tiny closet to keep the most expensive wines you own — it's a large space to explore and enjoy wine, with furnishings, an island, and a table for entertaining guests.
Wine cellars have the stereotype of looking gloomy, but yours doesn't have to be! Of course, this is all open to personal taste, but you can use your wine cellar for everything that makes your inner sommelier happy. Make sure you have enough room for a wine enclave so you can show off your best high-end wines. Wine racks, a fridge, keeping the bottles ready behind a bar — it can all be done according to your own personal style.


But, of course, some people prefer keeping their wine in a showcase space rather than a place to entertain guests with wine. These would be more known as a traditional cellar, and they excel in high-end homes.


Consider a glass case with LED lighting if you want something a little more luxurious. You can quickly build more expensive wine fridge options into showcased areas. It looks sleek and stylish and entirely up to date with recent trends.


If you are considering selling after making this upgrade, experts recommend you make this upgrade only for yourself to enjoy as a homeowner instead of an investment.
Create an entertainment room
In a similar vein, an entertainment room is entirely open for interpretation and depends on your preferences. Whether you're using a basement or a spare living area, a lot can be done in an upgraded and finished room like this.


One major popular upgrade is an indoor bar. This is a way to add some instant glamor to your home — an excellent space for parties and entertaining guests, a bar will enhance the luxury, with your favorite drinks just a shaker away. Wet bars, specifically, made a comeback in the late 2010s and are popular for entertaining guests.


Another upgrade to consider is creating your very own in-home theater. This doesn't need to be a huge room — perhaps just an elevated big-screen television with plush seating options. Consider installing a bar and adding a popcorn maker to make the atmosphere more like a real theater. A room like this with an in-home bar for sports fans could be the perfect way to watch your favorite sports game.
Spruce up the outdoors
Upgrade options for your outdoor space are vast. Your outdoor living space brings the entire property together, making it feel less like a house and more like a home meant for you to enjoy.


If you love hosting parties, a deck is a great space to entertain guests. Because these upgrades focus mainly on atmosphere and furniture, you can truly show your individuality. Adding a deck is one of the most extensive (and expensive) renovations you can make to a luxury home — but it's one that homeowners most enjoy.


Similarly, having an outdoor kitchen on your patio or deck, complete with countertops, cabinetry, and a bar, can completely transform your backyard. In Carlsbad specifically, having ample outdoor space for entertainment and relaxation is essential — you can't beat the weather, so you might as well capitalize on outdoor living!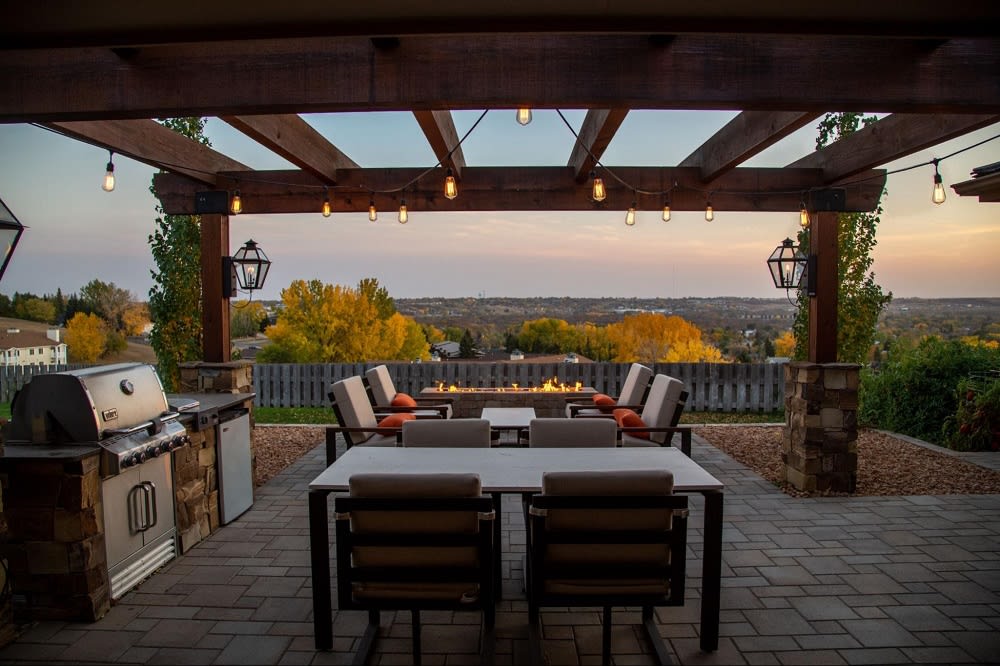 These sorts of upgrades are not only fantastic to have as a homeowner, but they also appeal to home buyers shopping in the high-end range. Experts say that luxury home buyers love having the option of cooking outdoors and being able to spend time outside, especially in a warm climate like Carlsbad. Adding an outdoor living space can also raise your home value.
Want more information on Oceanside homes for sale?
If you're interested in Carlsbad real estate or homes for sale in the surrounding neighborhoods, contact the knowledgeable agents at
Coburn & Associates
for more information. They will help you find your dream home in Southern California!